Categories:

OTHER
/

Postet on:

2021.05.11
"PAC-TIVE" New MV is Now on Live!
Taking the PAC-MAN 2021's theme "Be PAC-TIVE!!" as the main inspiration, Yaeji, an artist who divides her time between NYC and Seoul, wrote, produced and performed the song "PAC-TIVE" featuring DiAN, who is active in Tokyo and Beijing. The music video is directed and produced by WEiRDCORE, known worldwide for his works with Aphex Twin, making this a very special collaboration!
'PAC-TIVE'
Music:Wrote, produced and performed by Yaeji feat. DiAN
Video:Created, animated and directed by WEiRDCORE
Project production by U/M/A/A Inc.
PAC-MAN™&©BANDAI NAMCO Entertainment Inc.
<Artist Profile>
Yaeji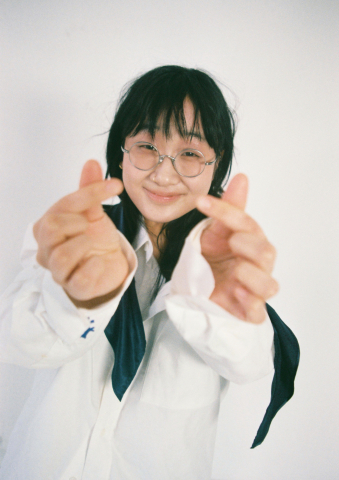 Yaeji is a Korean electronic music producer, DJ, and vocalist from New York City who has gained worldwide acclaim following the release of his 2017 EPs "Raingurl" and "Drink I'm Sippin On". Since then she has been working with Charlie X. Since then, she's remixed Charlie XCX, Dua Lipa, and Robyn, sold out her own two world tours, and released her debut mixtape project, What We Drew 우리가 그려왔던.
Born in Flushing, Queens in the summer of 1993, Yeji's roots are scattered throughout Seoul, Atlanta and Long Island. It's the backdrop for her unique hybrid sound, influenced by Korean indie rock and electronica, as well as the hip-hop and R&B of the late 1990s and early 2000s.
Featured as one of the best albums of 2020 by Time, Stereogum, Billboard, Gorilla vs Bear, New Yorker, Pitchfork, etc., What We Drew 우리가 그려던 reflects Yeji's gratitude to her community, family, and friends during the period of her growth to a new creative vision as an artist. It is a reflection of her gratitude to her community, family and friends during the period of her development into a new creative vision as an artist.
Having attracted the attention of many, Yeji is now looking to the world of music production, visual art, and game design to create something that will exceed people's expectations.
Website: https://www.yaeji.com
Instagram: http://instagram.com/kraejiyaeji
Twitter: http://www.twitter.com/kraeji
Facebook: https://www.facebook.com/kraejiyaeji/
DiAN: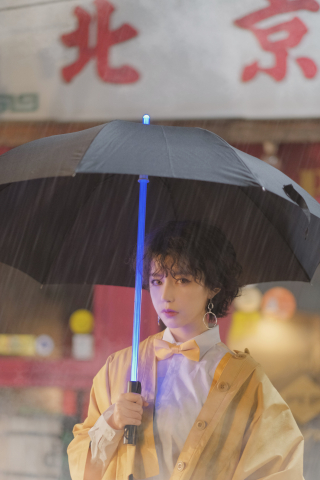 DiAN is a unit that embodies a new mixed culture from Asia to the world, fusing the music culture nurtured in Japan and China with exceptional talent, debuting in 2020 from U/M/A/A. Influencer with over 600,000 followers on weibo (China's largest SNS), Saku is the vocalist. The group was formed by influencer Saku, who has over 600,000 followers on weibo (China's largest social networking site), along with sound producer A-bee and composer immi, who have worked on songs for various scenes. Their latest releases, "Lucky Rain" and "Moonbow Disco," are 80's feeling electro-pop and oriental dance tunes that are inspired by the 80's, a movement that has been rapidly gaining momentum worldwide in recent years from internet culture. The song is a retrowave sound with Chinese, English and Japanese language skillfully spun together.
PAC-MAN 40th Anniversary: https://youtu.be/m7fTr7cflIU
Spotify: https://open.spotify.com/artist/0w3fC1dS2TUZPS2xEKl3VJ?si=DF5Pq4UgTRStxgotrTGmYg
Instagram: https://www.instagram.com/dian____official
Twitter: https://twitter.com/DiAN__official
Facebook: https://www.facebook.com/OfficialDiAN/
WEiRDCORE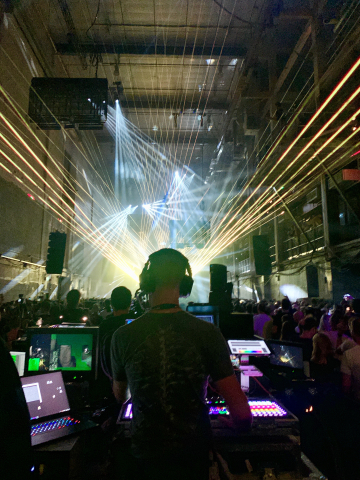 WEiRDCORE is a London-based visual artist who focuses on creating visuals for cutting-edge artists in the music scene.
Known for his long-term collaboration with Aphex Twin, he has also worked with many XL artists over the years = M.I.A, ARCA, Radiohead, Smerz, Overmono, the Horrors… & now Yaeji
His work has also been exhibited in museums, galleries, and theaters around the world.
In 2020, he held his first large-scale solo exhibition "ORIENT FLUX" at T-10/SKPs in Beijing = "ORIENT FLUX"
Website: http://weirdcore.tv/