Categories:

OTHER
/

Postet on:

2021.07.01
"PAC-TIVE" The New Single is Now Available!
In 2021, PAC-MAN will be running various campaigns under the theme, "Be PAC-TIVE!".
In search of innovative music and visuals from the world's most exciting artists, PAC-MAN is excited to announce a new project featuring music produced by Yaeji, a Korean electronic music producer, DJ, and vocalist from New York. It also features Chinese vocals by DiAN, an up-and-coming creators' unit connecting Beijing and Tokyo. In addition, a video by WEiRDCORE, who is active in the UK/London and whose recent NFT work in collaboration with Aphex Twin is a hot topic, is also featured. The collaboration is now realized and now available as a new single.
Yaeji composed and produced the track "PAC-TIVE" featuring original PAC-MAN sound effects as samples, and collaborated with a director WEiRDCORE to create an animated music video featuring Yaeji's character Woofa, realized in the PAC-MAN 8-bit art style.
The video, which was released on YouTube, has been picked up by the world's most influential media outlet Pitchfork and other media outlets around the world. In the U.S. and Europe, the track is released by XL Recordings, a legendary British label of early rave culture and the home to Radiohead and Adele, from which Yaeji has also released her recent works.
For distribution in Japan: https://linkco.re/ZEAv8UBT
Words from the artist:.
YAEJI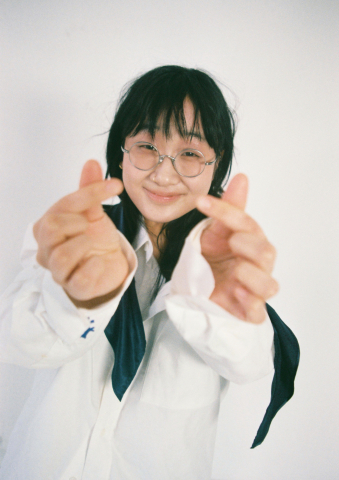 >> Stories during the production that you can share?
I remember the first demo not feeling right for all of us. When I sat down to write the second version demo, I remember reading an email from the PAC-MAN team that was a string of phrases that felt like a mood board. "Be Pac-tive" stuck out to me as an interesting thought… to be active like PAC-MAN, I wondered what that meant. That question drove me to finish the final song in a day.
>> What ideas did you share with WEiRDCORE?
I found WEiRDCORE really generous in our communication. We jumped on a video call before starting the project and talked a lot about our shared interests in general (like anime). From there we brainstormed together what this project could look like. I felt it was a true collaboration in the sense that he included things from my world that inspired him, such as the old Korean market sign I photographed and my character, Woofa drawn in the PAC-MAN's 8-bit art style. I sent him an updated demo. I shared online storage with him. He kept me informed of ideas as he came up with them, and I sent him stems and MIDI files so that they could become an interactive part of the animation.
>> What does PAC-MAN mean to you?
PAC-MAN is a game my parents and I can both remember playing in arcades growing up. It connects me to my previous generation, and possibly to future generations too.
DiAN (featured artist)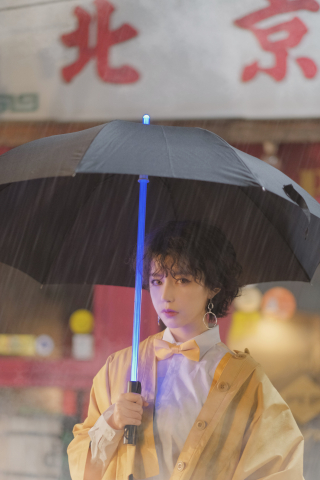 About the collaboration with Yaeji, WEiRDCORE and PAC-MAN. >
Following the PAC-MAN 40th anniversary song "Tao-taotie" that we, DiAN, participated in and produced, this project " Be PAC-TIVE! ", it's decided that we would participate in a new PAC-MAN track with Yaeji and WEiRDCORE, whom we have been a huge fan of and loved for a long time, we were all very excited to see what we would come up with.
When we first listened to Yaeji's demo, it gave us the feeling that the music blended into the PAC-MAN world as if we were in it, just like Yaeji's character "Woofa " appeared in the video.
Yaeji first proposed the melody, then Saku took on the part of the lead vocal, then immi followed with the chorus part. Then, Saku wrote the intro lyrics in Chinese and immi wrote the melody, and proposed it to Yaeji. We were happy to be able to express ourselves in Chinese, Saku's mother tongue, as it seemed to have added another perspective to the collaboration with Yaeji, who also has Asian roots.
And in the current world situation, it is important to have a positive mindset of "Active".
I believe that many people are running like PAC-MAN, trying their best to bring hope and a better environment to the world.
Through this song and video, we hope to convey the spirit of "Active = PAC-TIVE" that will energize everyone.
We hope that we can overcome this situation and return to our daily lives where we can gather, connect, and interact with friends, family, and many other people as we were used to.
WEiRDCORE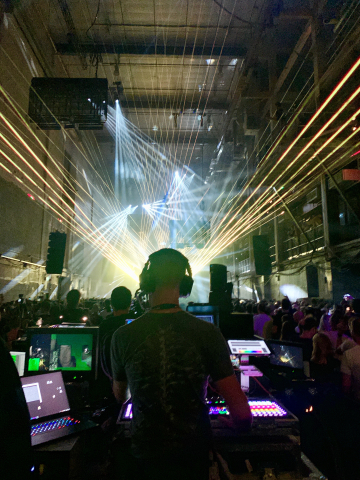 >> Stories during the production that you can share?
When I was first approached to make this video, the music artist for it wasn't really decided, so I made the suggestion that Yaeji would be a great option, despite not knowing her personally yet. It feels like common knowledge that she is VERY into computer games, And based on the brief I thought her quirky/yet so-accessible musical style would be perfect for it (to which everyone instantly agreed & immediately jumped onto making it happen) & I'm so beyond glad I suggested it.
>> What ideas did you share with Yaeji?
I had several very long/pleasant video calls with Yaeji, throughout the production, & many ideas & common interest were discussed (mainly anime : )
I was quite keen to personalise this video in a "Yaeji meets Japan" kinda way, so the "maze" is a mixture of Korean shops, Japanese vending machines & grimy NY doorways. + the amazing tactile pavement formation you see in the far-east. So it was great to bring those pavements to life. (well…. kinda to life, as it's a Ghost, not sure if that counts : )
+ I'd always been fascinated by those "collabo" characters you find in Japan (my daughter has a few) so it was great to make one from combining Woofa & PAC-MAN.
>> What does PAC-MAN mean to you?
Well It's such deep nostalgia , it kinda feels like it's from a previous lifetime. as in the 80s I'd play PAC-MAN in the arcades and then on the home console. Funny how all those hours of playing that game have now been useful and inspiring.
▼ "PAC-TIVE" Video URL
U/M/A/A Inc. youtube channel: https://youtu.be/98Wr-_qPpL8
SNS:
FACEBOOK
https://www.facebook.com/pacman/
Instagram
https://www.instagram.com/officialpacman/
twitter
https://twitter.com/officialpacman
'PAC-TIVE'.
Written by Katherine Yaeji Lee (lyrics and music), and DiAN (chinese lyrics)
Published by TAP Music Publishing Ltd.
The rights for Japan controlled by UNIVERSAL MUSIC PUBLISHING LLC.
and Pinc Inc.
Produced by Yaeji
Mixed by Chris Botta
Featuring vocals by DiAN
DiAN featured courtesy of U/M/A/A Inc.
Vocals and programming by Yaeji
Contains various elements from PAC-MAN™, Used With Permission By
U/M/A/A Inc. & BANDAI NAMCO Entertainment Inc.
Recorded by Yaeji in her NYC Recording Studio and her Seoul Recording
Studio, February & March 2021.
(P) 2021 U/M/A/A Inc. under license to XL Recordings ltd. worldwide
excluding China and Japan. PAC-MAN™&©BANDAI NAMCO Entertainment Inc.
© 2021 U/M/A/A Inc. under license to XL Recordings ltd. worldwide
excluding China and Japan. PAC-MAN™&©BANDAI NAMCO Entertainment Inc.
▼Profile information
Yaeji
Yaeji is a Korean electronic music producer, DJ, and vocalist from New York City who has gained worldwide acclaim following the release of his 2017 EPs "Raingurl" and "Drink I'm Sippin On". Since then, she's remixed Charlie XCX, Dua Lipa, and Robyn, sold out her own two world tours, and released her debut mixtape project, What We Drew 우리가 그려왔던.
Born in Flushing, Queens in the summer of 1993, Yaeji's roots are scattered throughout Seoul, Atlanta and Long Island. It's the backdrop for her unique hybrid sound, influenced by Korean indie rock and electronica, as well as the hip-hop and R&B of the late 1990s and early 2000s.
Featured as one of the best albums of 2020 by Time, Stereogum, Billboard, Gorilla vs Bear, New Yorker, Pitchfork, etc., What We Drew 우리가 그려던 reflects Yaeji's gratitude to her community, family, and friends during the period of her growth to a new creative vision as an artist. It is a reflection of her gratitude to her community, family and friends during the period of her development into a new creative vision as an artist.
Website: https://www.yaeji.com
Instagram: http://instagram.com/kraejiyaeji
Twitter: http://www.twitter.com/kraeji
Facebook: https://www.facebook.com/kraejiyaeji/
DiAN
DiAN is a unit that embodies a new mixed culture from Asia to the world, fusing the music culture nurtured in Japan and China with exceptional talent, debuting in 2020 from U/M/A/A. Influencer with over 600,000 followers on weibo (China's largest SNS), Saku is the vocalist. The group was formed by influencer Saku, who has over 600,000 followers on weibo (China's largest social networking site), along with sound producer A-bee and composer immi, who have worked on songs for various scenes. Their latest releases, "Lucky Rain" and "Moonbow Disco," are 80's feeling electro-pop and oriental dance tunes that are inspired by the 80's, a movement that has been rapidly gaining momentum worldwide in recent years from internet culture. The song is a retrowave sound with Chinese, English and Japanese language skillfully spun together.
Spotify: https://open.spotify.com/artist/0w3fC1dS2TUZPS2xEKl3VJ?si=DF5Pq4UgTRStxgotrTGmYg
Instagram: https://www.instagram.com/dian____off…​
Twitter: https://twitter.com/DiAN__official​
Facebook: https://www.facebook.com/OfficialDiAN/
WEiRDCORE
WEiRDCORE is a London-based visual artist who focuses on creating visuals for cutting-edge artists in the music scene. Innovative and influential, WEiRDCORE moves freely between the fields of live visuals, motion graphics and film, and manipulates cutting-edge technologies such as programming to create three-dimensional, multi-sensory experiences. His signature aesthetic was born out of London's underground art and music scene, and for decades he has been at the forefront of this scene. Today he digitally explores the modern subconscious, captivating audiences around the world.
Known for his long-term collaboration with the one-of-a-kind electronic artist Aphex Twin, he has also worked with Radiohead, Gwen Stefani, Tame Impala, Arca, M.I.A, Charlie XCX and many more. His experimental artwork will be exhibited in the form of his digital visual installation exploring the theme of dislocation in the 2019 exhibition Unsound at the Barbican Museum in London, and in the futuristic New National Theatre in Tokyo, where he will be performing for the first time this summer (planned). His work has been exhibited in museums, galleries, and theaters around the world.
In 2020, he will hold a large-scale solo exhibition "ORIENT FLUX" at T-10/SKPs in Beijing, and in 2021, the digital works exhibited in "ORIENT FLUX" will be auctioned as digital assets and NFT one after another. In addition, the NFT "/afx\/weirdcore\<blockscanner>" in collaboration with Aphex Twin is attracting a lot of attention.
Website: http://weirdcore.tv/
© U/M/A/A Inc. / PAC-MAN™& ©BANDAI NAMCO Entertainment Inc.