Categories:

MERCH
/

Postet on:

2022.10.24
Bumpin' PAC-MAN Phone Case Collection
BANDAI NAMCO ASIA is proud to introduce you our new Fashion brand – Bumpin', bringing you diversified products that exhibit our relentless pursuit of perfection!
Inspired by the idea of "BUMPING (碰撞)", the key element of our brand spirit, Bumpin' seeks to deliver unique and pioneering products crafted by "bumping" of design ideas, materials and quality!
Bumpin' is launching its very first fashion goods collection – Phone Case!
Emphasizing the style of art, Bumpin' teams up with various artists and illustrators to incorporate the beauty and fantasy of anime world into your real life!
From arcade to mobile, Bumpin' collaborates with PAC-MAN to bring you the phone case collection of this 80's classic with a modern twist!
Collaborating with 5 renowned designers, each design fuses with the illustrator's unique aesthetics to represent PAC-MAN in a way you never imagined! Pick your favourite design and join the PAC!
Suggested Retail Price: USD$25
Available models: iPhone 12 & 12 PRO, iPhone 12 PRO MAX, iPhone 13, iPhone 13 PRO, iPhone 13 PRO MAX, Samsung Galaxy S21 Ultra, Samsung Galaxy S22 Ultra (**iPhone 14 models available from Nov 2022**)
Bumpin' homepage: https://bumpin.bandainamcoasia.com/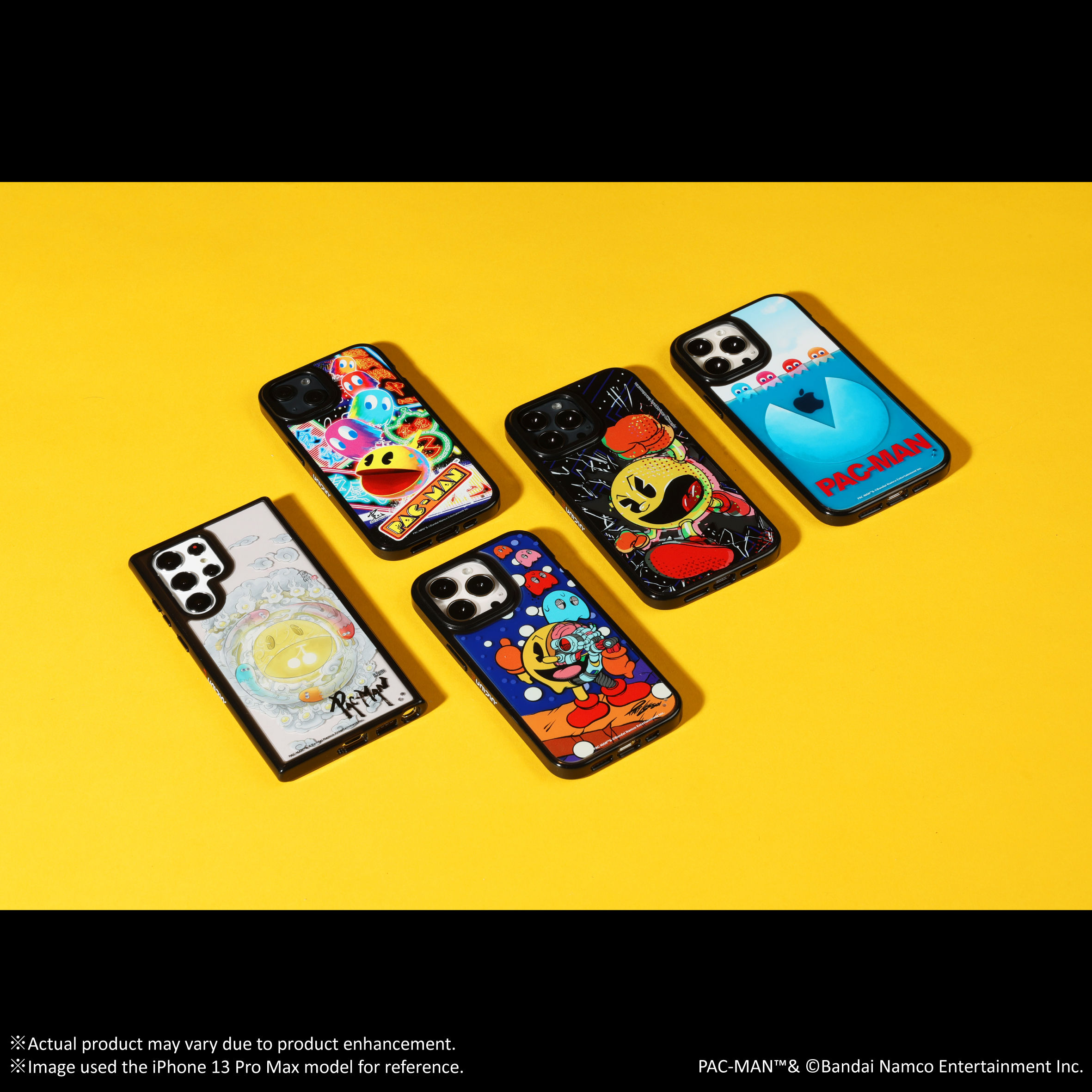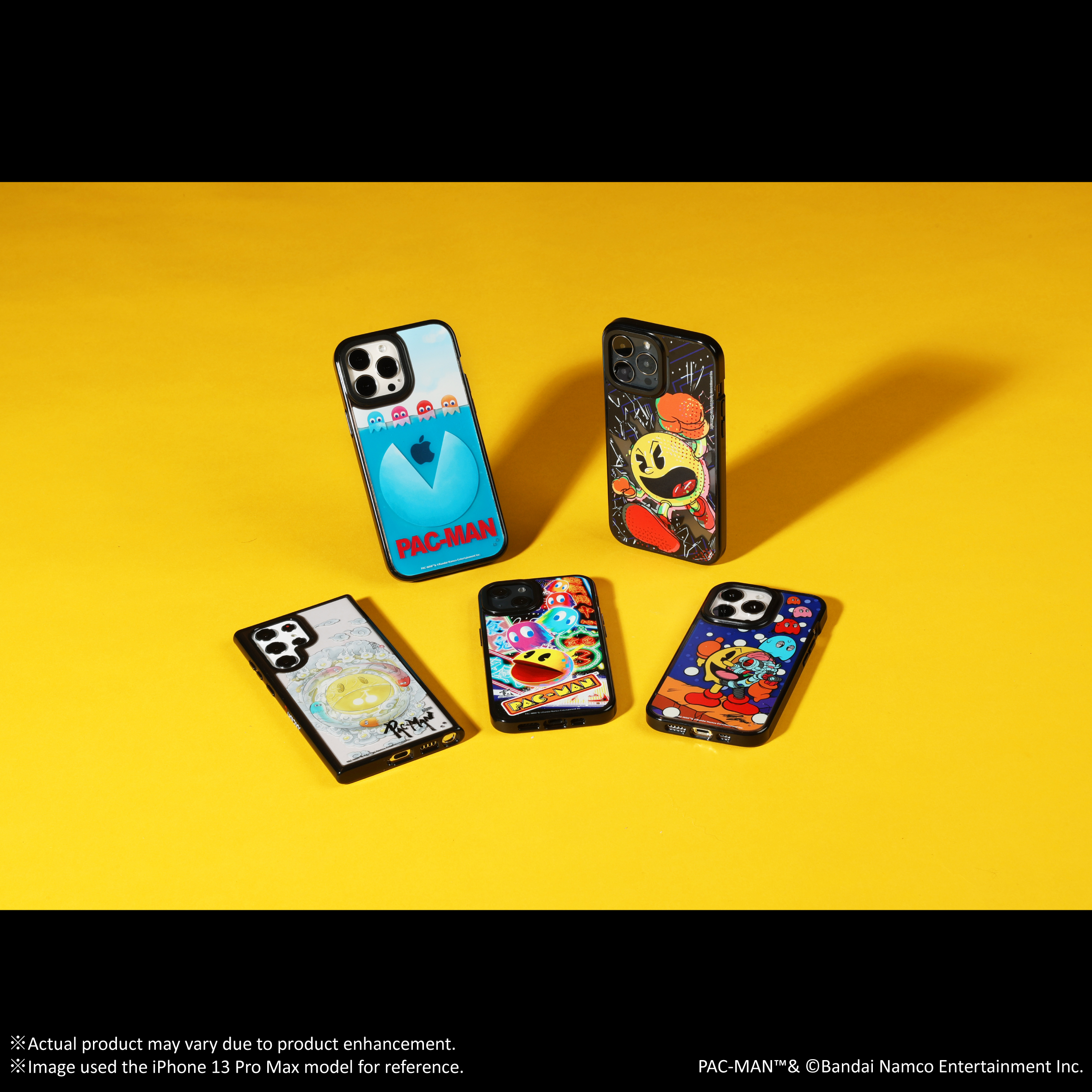 PAC-MAN STYLE A (Artist: Pat Lee)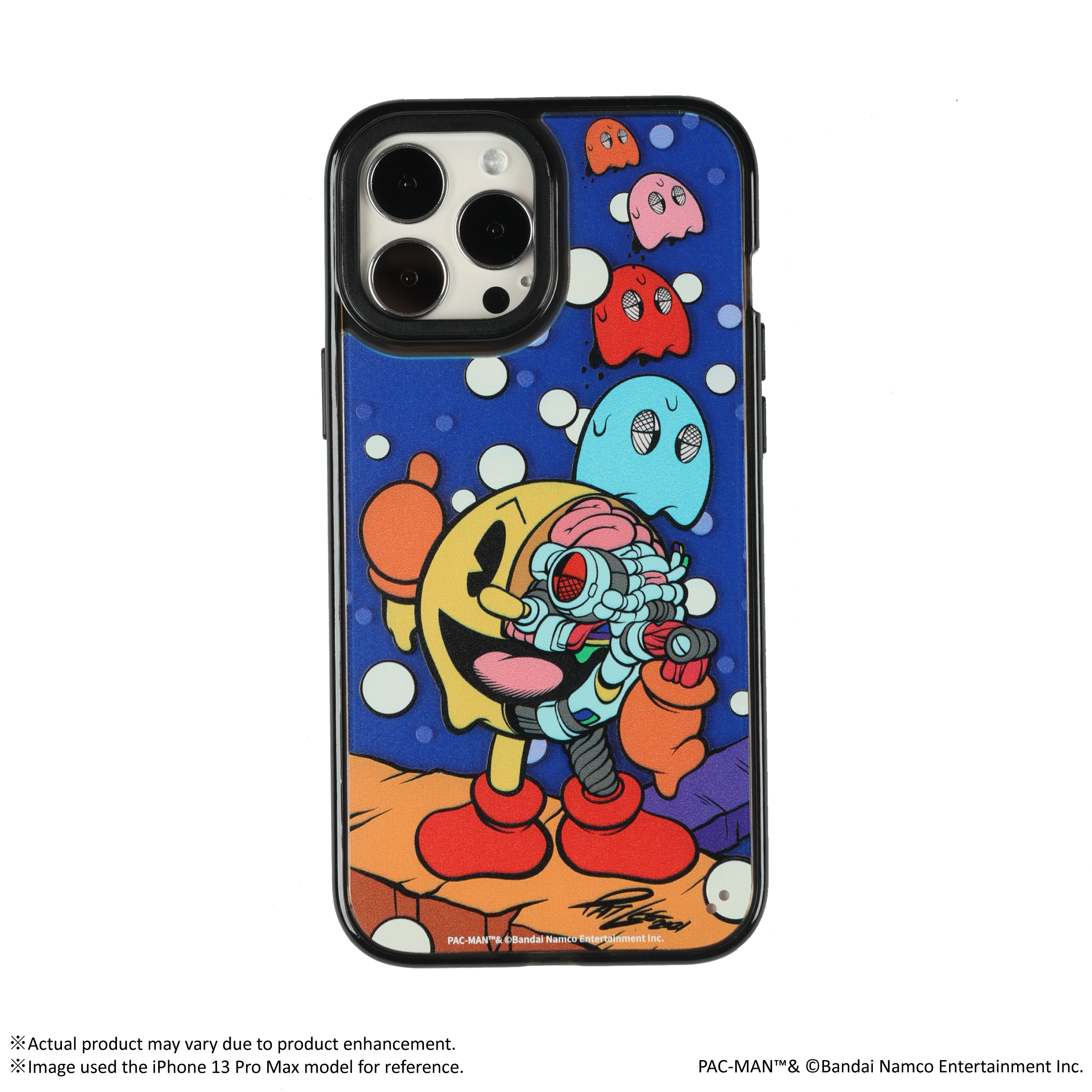 PAC MAN have been in the digital space since the beginning of game technology and have always survived every battle with his enemy ghosts up until today. In an urban artistic INTERFERENCE style this piece by Pat Lee expresses the powerful machine within Pac-Man that keeps him continuously battling the ghosts. The design of robots has always been viewed as being powerful as Pat has always been intrigued by robots and where technology is heading.
PAC-MAN STYLE D (Artist: Foon Wong)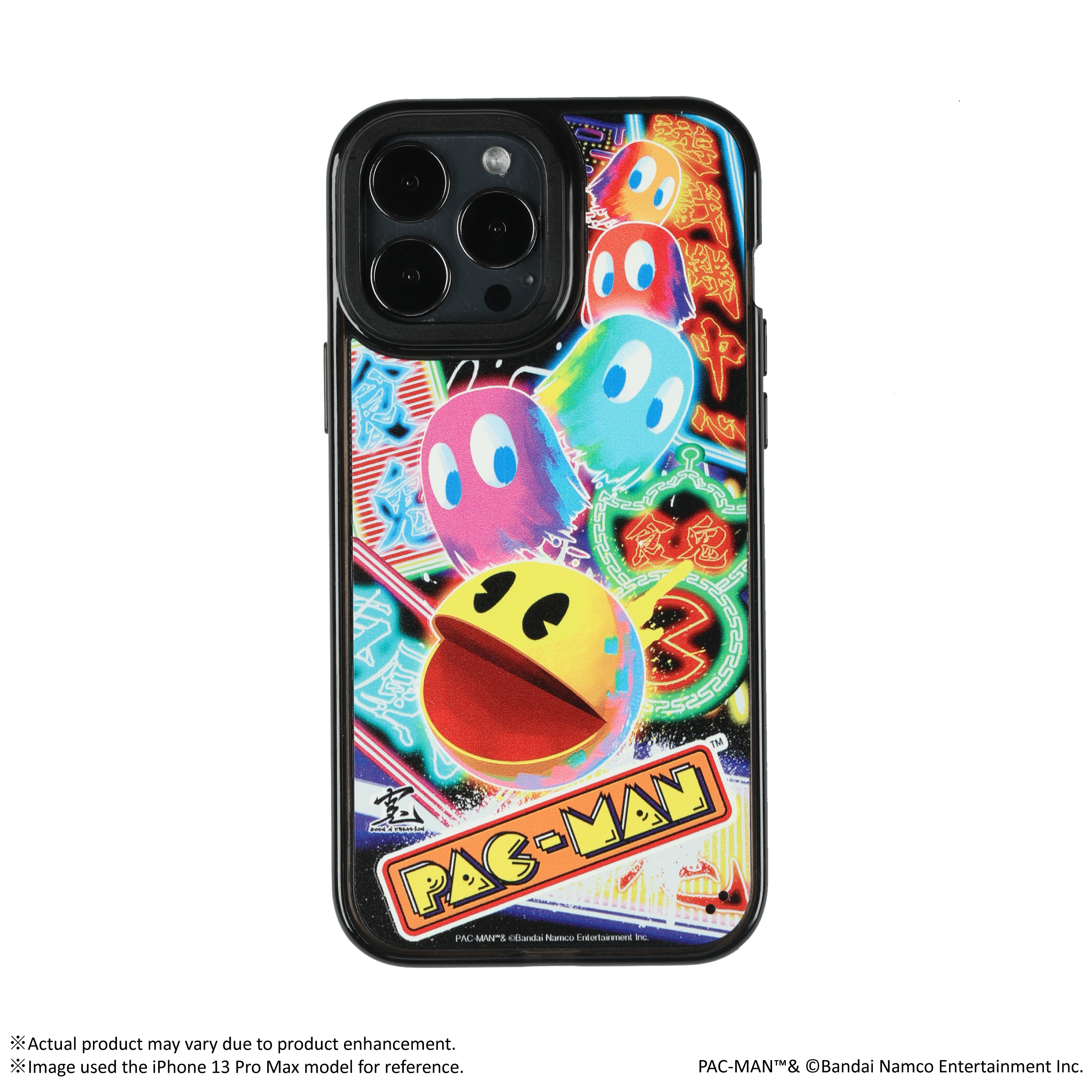 The design concept is based on the world famous Hong Kong style neon light signage from the 80s and 90s and have Packman come out from the retro arcade center in Hong Kong (with the neon signage naming "Pac-Man" in Chinese).
PAC-MAN STYLE E (Artist: Logan Lubera)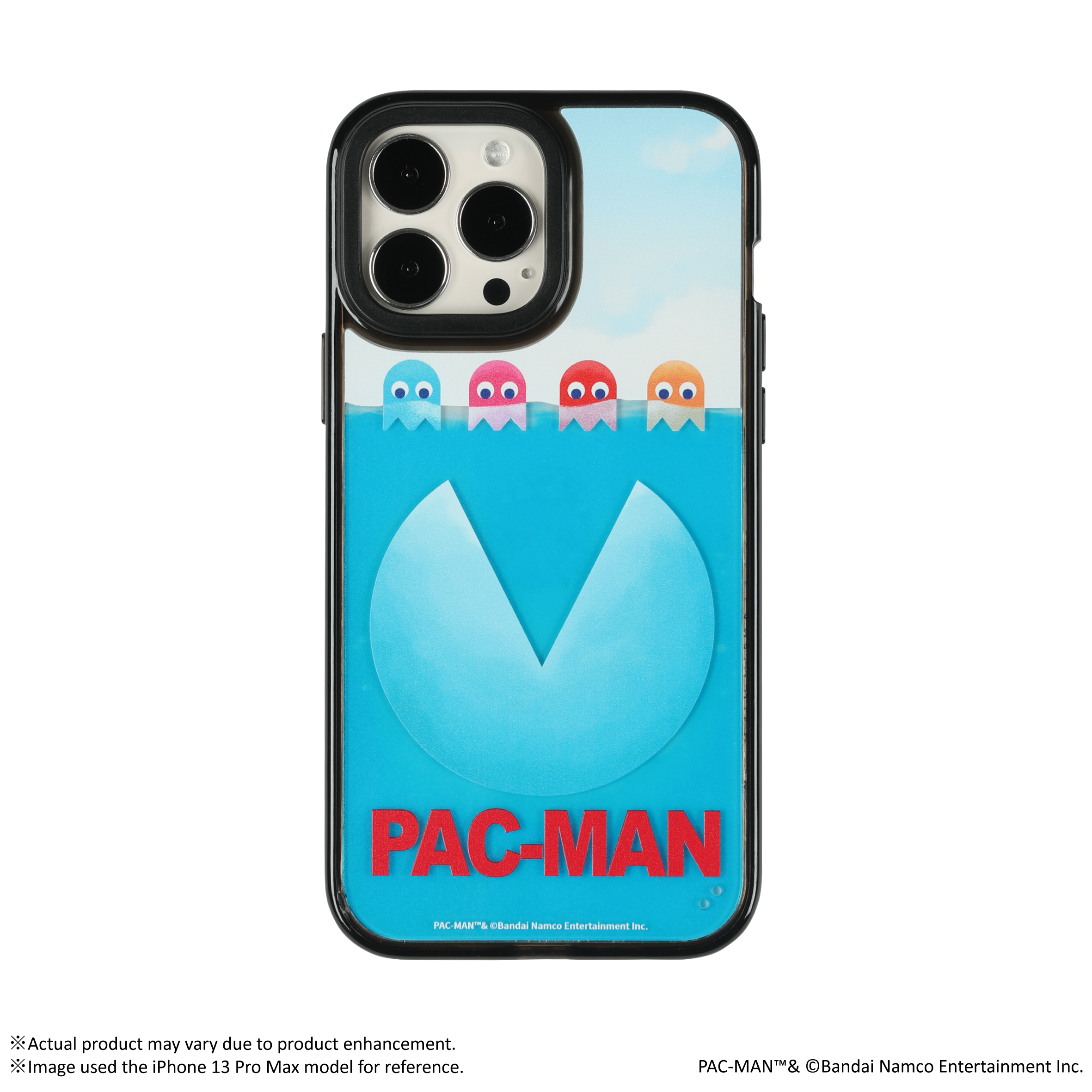 Inspiration comes from the classic movie "Jaws".
It was the start of the 1975 summer and what I believe was the beginning of the big show for blockbuster movies. We jump to 1980 and the start of the video game arcade explodes with a new hero. Pac Man. What a great mash up to celebrate retro gaming and our love of blockbuster movies with two of the original greats.