Categories:

OTHER
/

Postet on:

2023.02.10
PAC-MAN-inspired sweet recipes, perfect for homemade Valentine's Day treats💛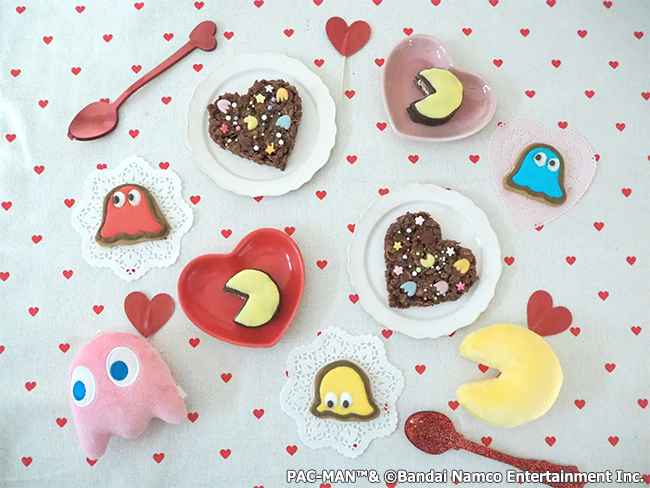 We're introducing PAC-MAN-inspired sweet recipes, perfect for homemade Valentine's Day treats🍫.
Cornflake Chocolate, which is easy to make… and tasty!✨
---
Cornflake chocolate (Makes 6 x 8cm hearts)
[Ingredients]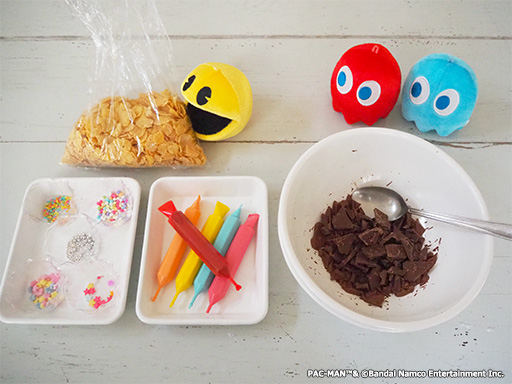 ●100g chocolate
●80g cornflakes
●Sugar and arazan for decoration, to your liking
●Chocolate pens (yellow, pink, red, light blue, orange, white)
---
[Steps.]
When using a knife, please be careful not to hurt yourself. Children should make these with a parent or guardian.
1) Make PAC-MAN and Ghosts chocolates using chocolate pens softened in a hot water bath and leave to cool.
2) Put the chopped chocolate in a bowl and melt it in a hot water bath.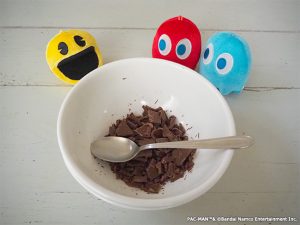 3) Put the cornflakes in a bag and rub them lightly to make them fine.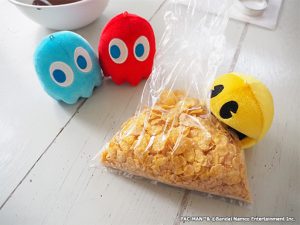 4) When the chocolate has melted, remove the bowl from the boiling water, add the cornflakes and mix well with a spoon.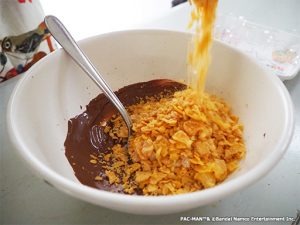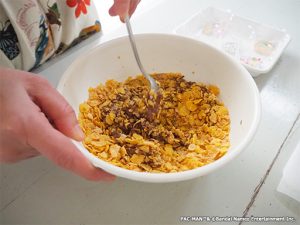 5)Place a cookie sheet on a chopping board.
6)Put the cornflake chocolate mix in a heart-shaped cookie cutter and flatten it with a spoon.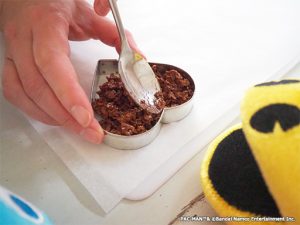 7)Gently remove the cookie cutter and add your favorite decorations or PAC-MAN and Ghost chocolate.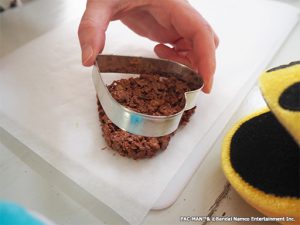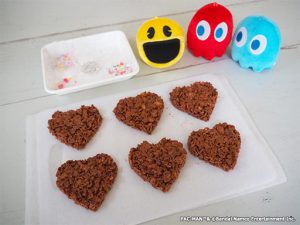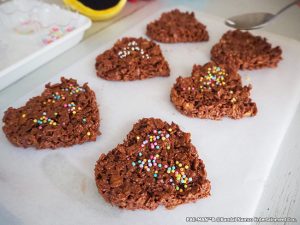 8)Repeat the above steps to use up your remaining chocolate.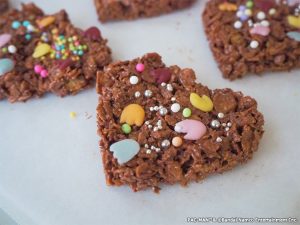 9)Allow your creation 30 minutes to harden in the refridgerator before it's ready to serve ✨.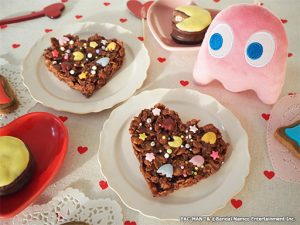 Feel free to get creative! Strawberry, chocolate, or white chocolate can also be used ✨.
We'd love to see your sweet PAC-MAN creations, feel free to share pictures with us on Social 💛!
https://twitter.com/officialpacman
https://www.facebook.com/pacman