Categories:

OTHER
/

Postet on:

2023.02.10
PAC-MAN-inspired sweets make perfect homemade Valentine's Day treats💛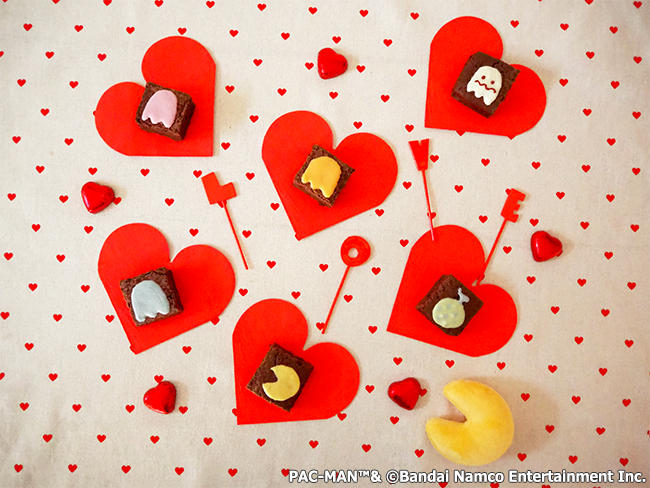 We're introducing PAC-MAN-inspired sweet recipes, perfect for homemade Valentine's Day treats 🍫.
This "Brownie" is easy to make… and tasty✨!
---
Brownie (for 1 18cm square pan)
[Ingredients]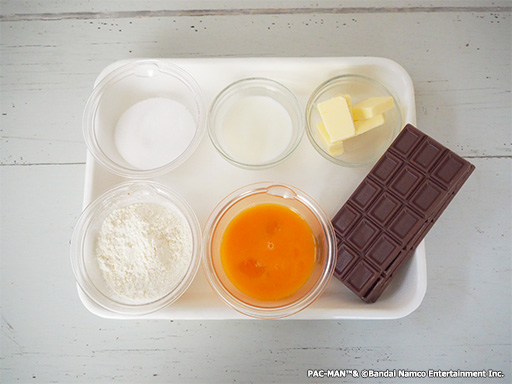 ●150g chocolate
●60g unsalted butter
●60g sugar
●2 eggs
●3 tablespoons milk
●60 g flour
●1/2 teaspoon baking powder
◎Optional decorations to your liking:
Chocolate pen
Alphabet cookies
---
[Steps.]
When using a knife, please be careful not to hurt yourself. Children should make these with a parent or guardian.
◇Preparation◇
Preheat your oven to 180℃.
Line a walled baking sheet or oven-safe mold with paper.
Sift together flour and baking powder.
1) Put the chopped chocolate and unsalted butter in a bowl and melt them in a pan of simmering water.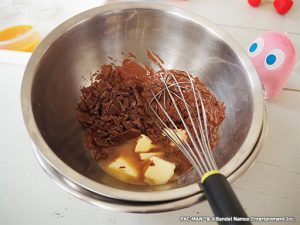 2) When melted, remove from the water bath and add sugar, eggs, and milk in that order, mixing well each time.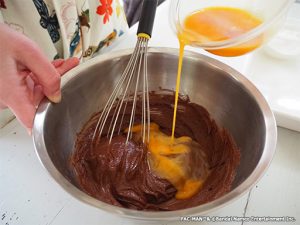 3) Add sifted flour and baking powder and mix well.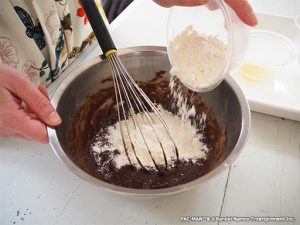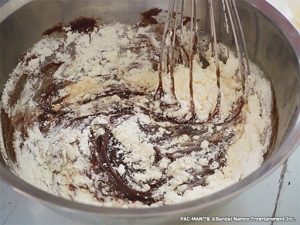 4) Put the dough into the molds.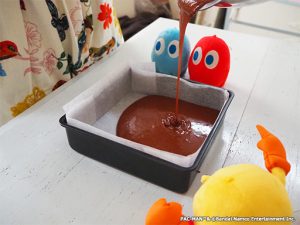 5) Place in a preheated oven at 180℃ and bake for 30 minutes.
6) When cooled completely, cut the dough into 16 equal pieces.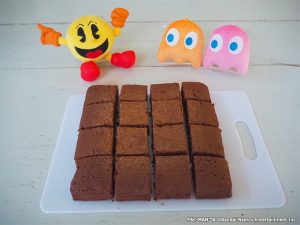 7) Draw Pac-Man or ghosts with chocolate pens softened by boiling water.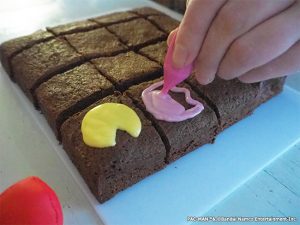 8) Cool in the refrigerator for 30 minutes until the chocolate hardens.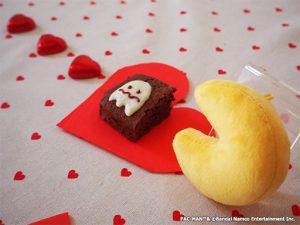 Get creative! Try adding other dried fruits and nuts to make it your own!
We'd love to see your sweet PAC-MAN creations, feel free to share pictures with us on Social 💛!
https://twitter.com/officialpacman
https://www.facebook.com/pacman