Categories:

MERCH
/

Postet on:

2020.07.08
Timex T80 x PAC-MAN 34mm Stainless Steel Bracelet Watch
PAC-MAN burst onto the arcade scene and helped create a whole new kind of entertainment way back in 1980.
That was shortly after we introduced some of the first digital watches for mass production, marking a turning point both in timekeeping and the future of wristwatch design.
To celebrate these two icons of that era and PAC-MAN's 40th anniversary, we're introducing a special edition of our T80 that features PAC-MAN right on the watch face.
It features all the functions you'd expect from a T80, like an alarm, stopwatch and date display, but also plays the iconic PAC-MAN melody and has a retro flair to spare.
The '80s just called – twice, actually – but we're not giving these watches back.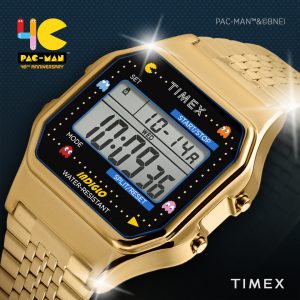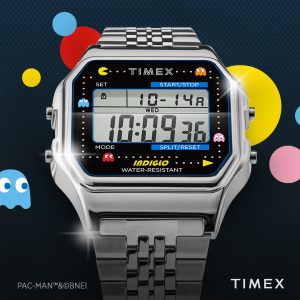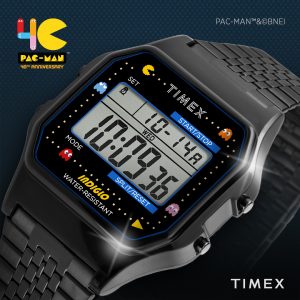 For more information, check the link below!