Categories:

MERCH
/

Postet on:

2020.10.28
PAC-MAN's 40th anniversary compilation album is released!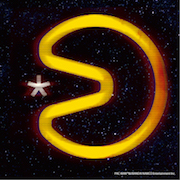 PAC-MAN's 40th Anniversary compilation album is released!
DISC1 digest
DISC2 digest
For more details in Japanese
http://www.umaa.net/#!/what/jointhepac_pacman40thanniversaryalbum.html
(directed by Hironori Sugie) is now on show.
Takeshi Nakatsuka "Ladies and PAC-MAN
URL:https://youtu.be/5FP6rjEQrPQ
Comments
++++++++++
We have collaborated on many projects since we met Hironori Sugie, the genius creator who we collaborated with working on the opening theme for the long-running NEWS ZERO program.
When the song was completed, I thought, "Oh, I want to hear this song in his video!" So we asked him, who is a very successful filmmaker, to help us with this project.
Ladies and PAC-MAN" were born, a film that breathes a new concept into the world of PAC-MAN.
Takeshi Nakatsuka
++++++++++
I created this work with the theme of dance and fashion, imagining a night of dancing around the world of PAC-MAN.
The 80s, when PAC-MAN was born, seems strangely futuristic when you look at it now, and I tried to visualize that future in my paintings while keeping in mind the visualization of sound.
The more I listen to Nakatsuka's music, the more detailed it becomes, and the more I discover something new. This song is very much the same.
I put that kind of precision into every part of the painting. I would be happy if you could watch and experience it while feeling this.
Hironori Sugie
++++++++++
The music video "饕餮 TAOTIE feat. 小老虎 (J-Fever)"ーDiAN (Seidenba Saku, A-bee, immi) which directed by DiAN's vocalist, Beijing-based artist Seidenba Saku, will also be released soon.
Comments from Towa Tei and Schadarapar's SHINCO have also arrived on the release of this album!
"The game is so simple, and yet, 40 years later, PAC-MAN still attracts people around the world. I'm amazed all over again at this fact."
SHINCO (Schadarapar)
"PAC-MAN FOREVER!"
TOWA TEI
[Item Info]
Release date: October 28th, 2020
TITLE: JOIN THE PAC – PAC-MAN 40th ANNIVERSARY ALBUM
Price: 3,000 yen without tax
Part Number: UMA-1137-1138
Booklet: Contains a history of PAC-MAN by game writer Rolling Uchizawa.