Categories:

MERCH
/

Postet on:

2020.11.25
PAC-MAN The Card Game
Just like the classic retro arcade game, PAC-MAN™: The Card Game is easy to learn and tons of fun to play.
It's a brand new PAC experience that'll quickly get you hooked!
Collect PAC-dots and fruit, use power-ups, and avoid the ghosts to win!
Your aim is to get the most points without being knocked out by ghosts. Fruit and PAC-dot cards are worth points. Power up cards have special rules, like having two players swap hands. And three ghost cards will knock you out of the game!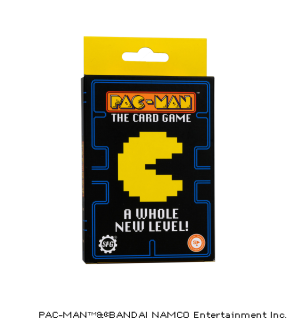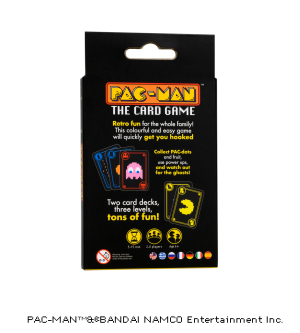 Box Contains
– 108 Cards
– 2 Decks
– 3 Ways to play
For more information, please check here!