Categories:

MERCH
/

Postet on:

2020.04.21
PAC-MAN Quarter Scale Arcade Cabinet by Numskull Designs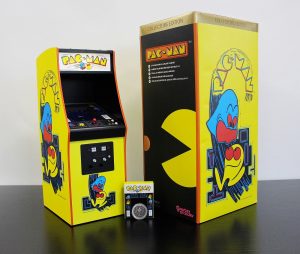 Bring the arcades home with the most authentic, playable PAC-MAN replica from the team at Quarter Arcades!
• Fully playable ¼ scale size cabinet using the original ROM
• First of a collectable arcade series – including even more Bandai Namco classics
• PAC-MAN is limited to 10,000 units worldwide
• Made of real wood & metal with precise replica details (even the screws on top!)
• Play or display at home, thanks to its durability & portability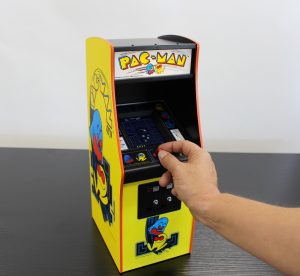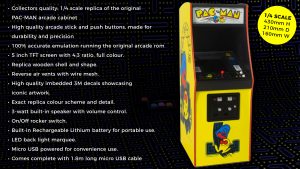 For more information!
http://www.numskull.com/pac-man-quarter-size-arcade-cabinet/