Categories:

MERCH
/

Postet on:

2021.07.20
CASIO VINTAGE × PAC-MAN Collaboration model is coming!
CASIO×PAC-MAN COLLABORATION MODEL!!
Casio watches and PAC-MAN have both been with us for over forty years. Here is a collaboration between these two legends with their timeless image and gadgetry. The design is playful and inspired by the world of arcade games.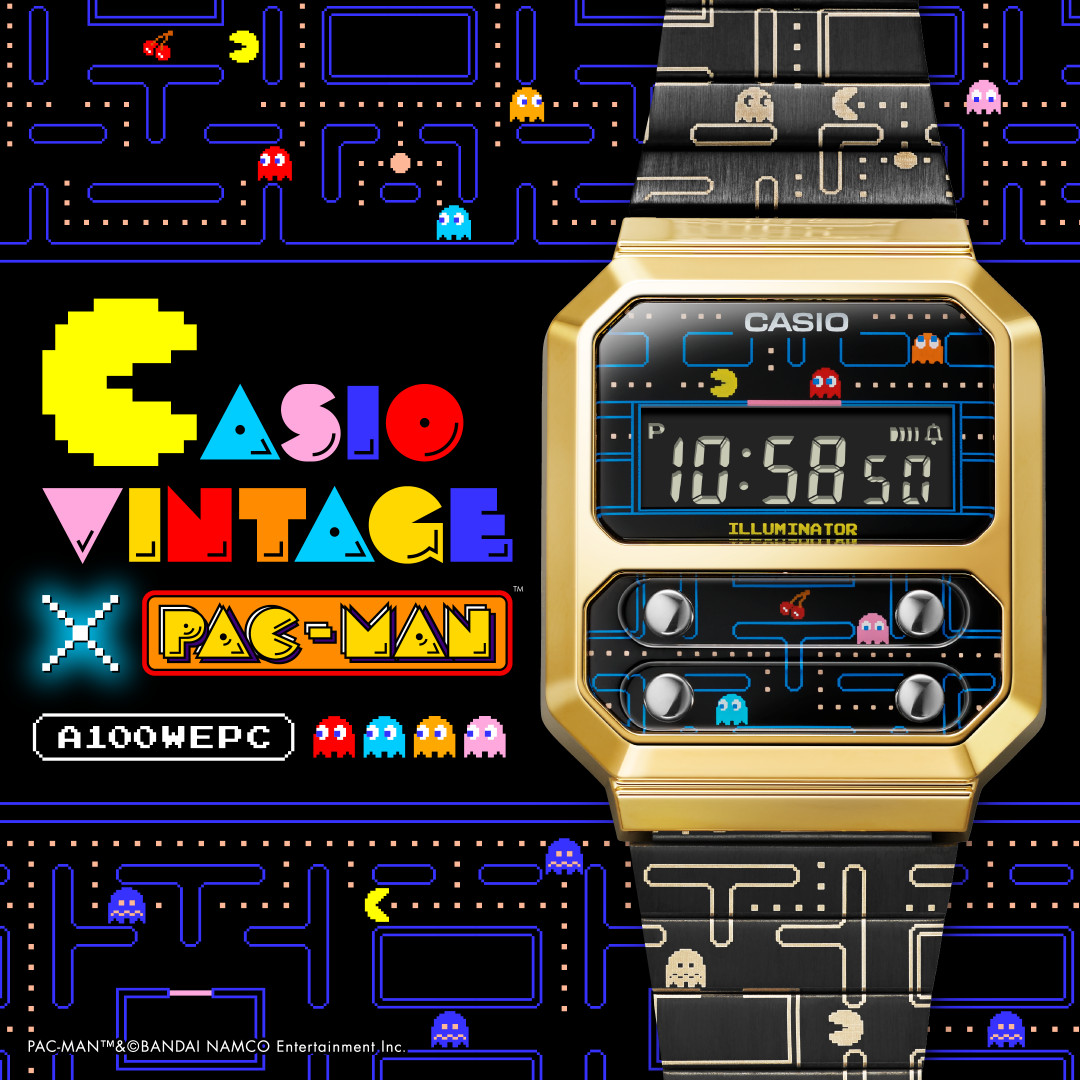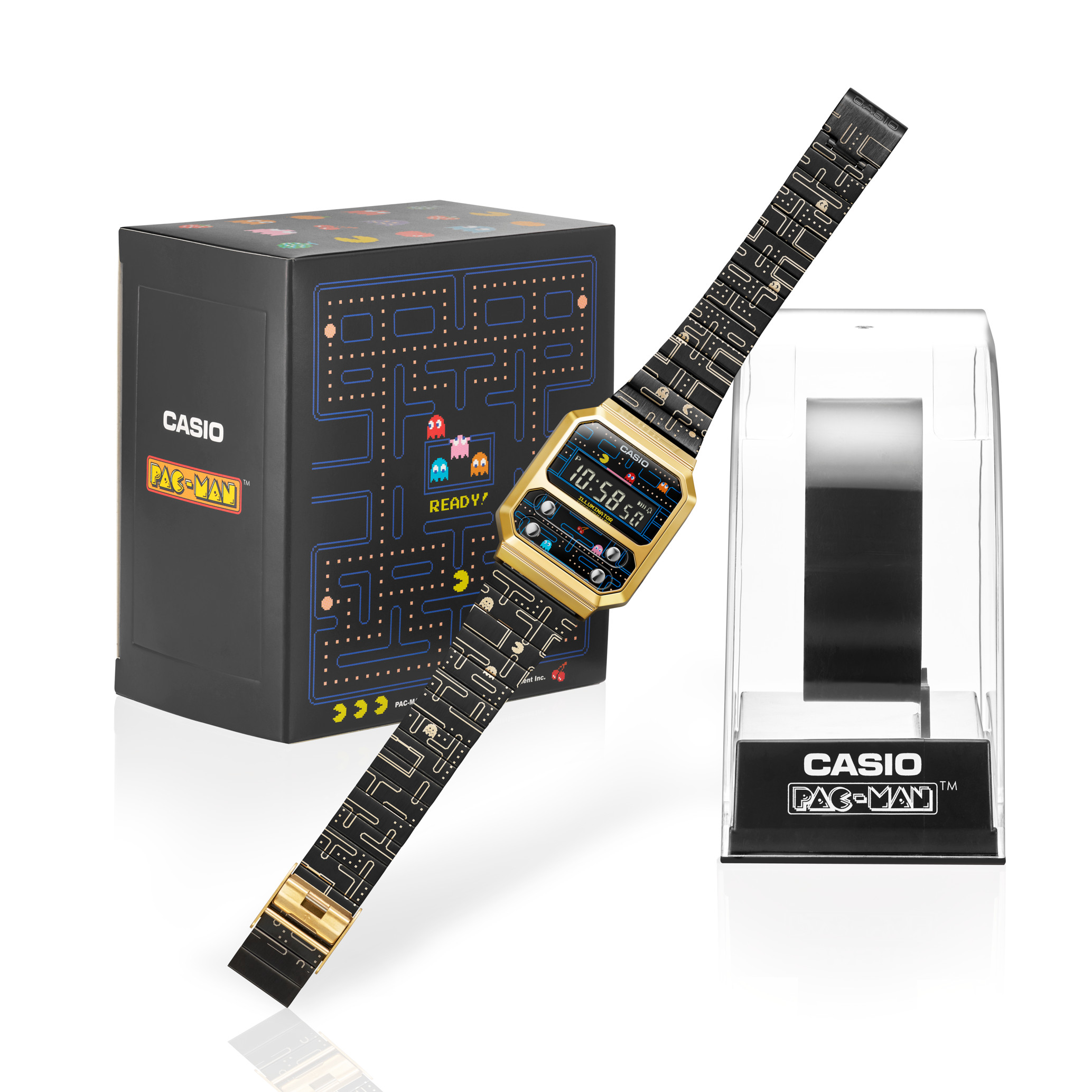 A100WEPC-1B
Check out the special page‼ You can play a collaboration game♪
↓↓
URL: https://www.casio-watches.com/sp/a100wepc/en/