Categories:

GAMES
/

Postet on:

2021.12.10
"PAC-MAN™ COMMUNITY" is now available as an instant game on Facebook!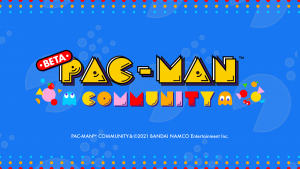 PAC-MAN COMMUNITY, an instant game created by Genvid Entertainment that can be played on Facebook, has been available since December 6th, 2021.
PAC-MAN COMMUNITY can be played for free on any device that can access Facebook (iPhone, Android and Web) without installation.
~All kinds of fun things to do with other players!~
 PAC-MAN COMMUNITY is full of various kinds of fun things that you can enjoy with other players online.
The community mode offers real-time cooperative multiplayer up to four. You can stream it on Facebook, and you can even find people for cooperative play who are watching and matching up with you.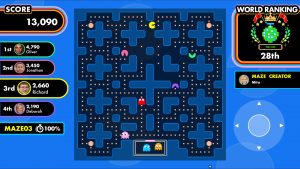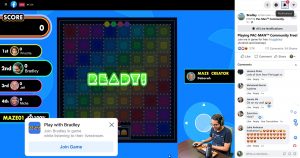 You can create your own original maze with Maze Creator feature and share it on Facebook, which is the world's largest social media.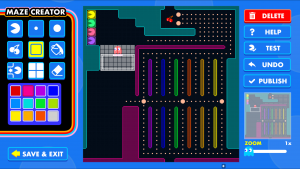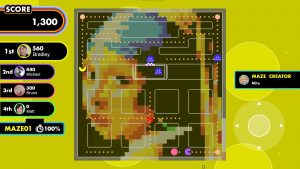 In the WATCH feature, a series of user-created mazes are drawn in 3D and broadcast 24 hours all day, allowing players to cheer on the AI-controlled PAC-MAN and ghosts as they power up and compete against each other in a participatory watching game.
By working together, new features can be unlocked.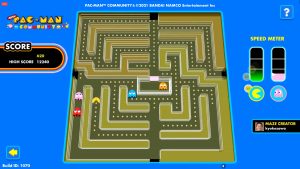 The game also features a classic PAC-MAN mode, and you can test your skills in the world rankings for both Community Mode and Classic Mode.
Join players from around the world in PAC-MAN COMMUNITY, which reflects the future of gaming where game/community/streaming are fused together.
PAC-MAN COMMUNITY game link:https://fb.gg/play/pacmancommunity
PAC-MAN COMMUNITY fan site:https://www.facebook.com/PACMANCOMMUNITY
*Please note PAC-MAN Community has concluded on February 5th, 2023 (February 4th, PST).
PAC-MAN™ COMMUNITY&©BANDAI NAMCO Entertainment Inc.