Categories:

MERCH
/

Postet on:

2022.06.03
PAC-MAN Arcade in Tin wins Gift of the Year crown in the Tech & Gadgets cataegory!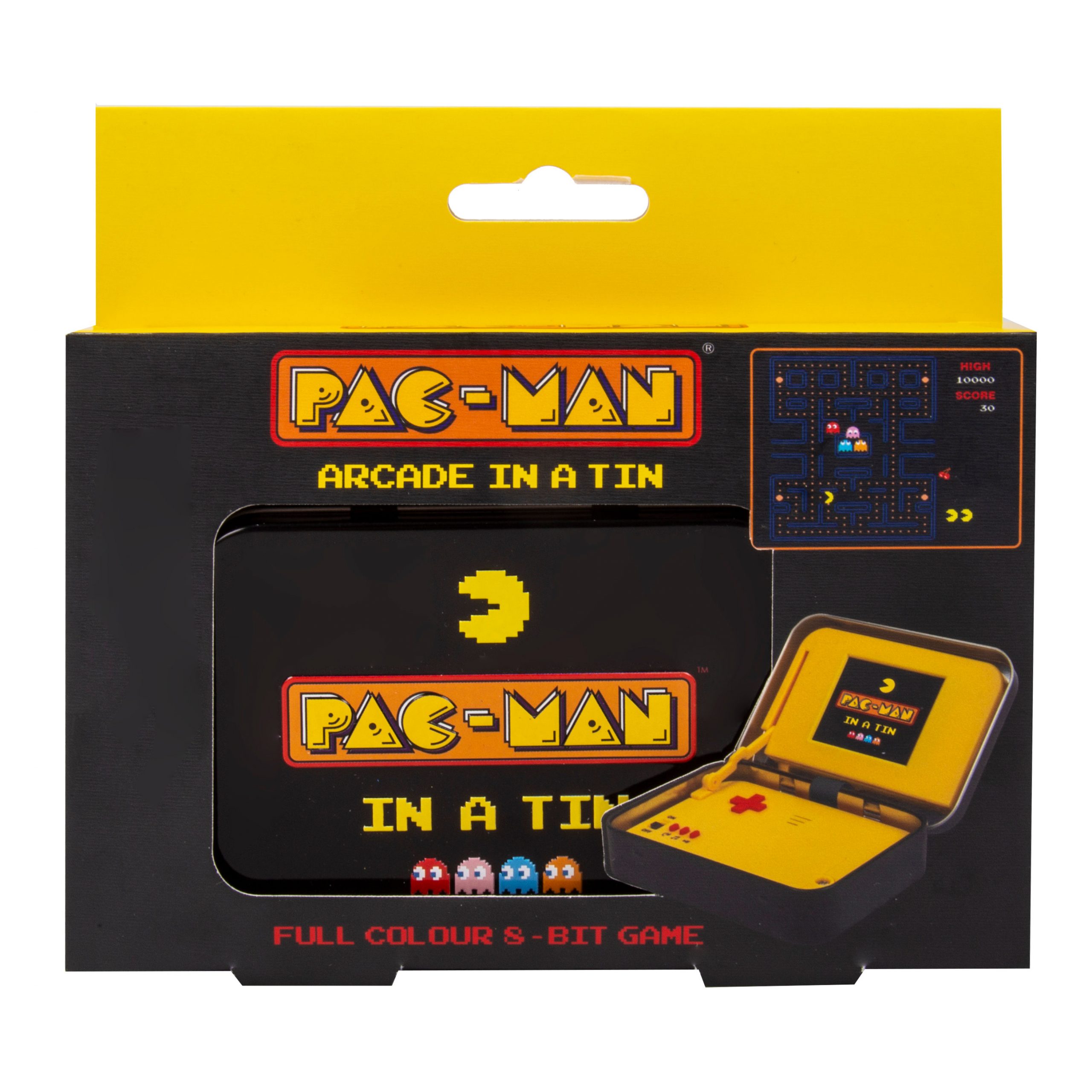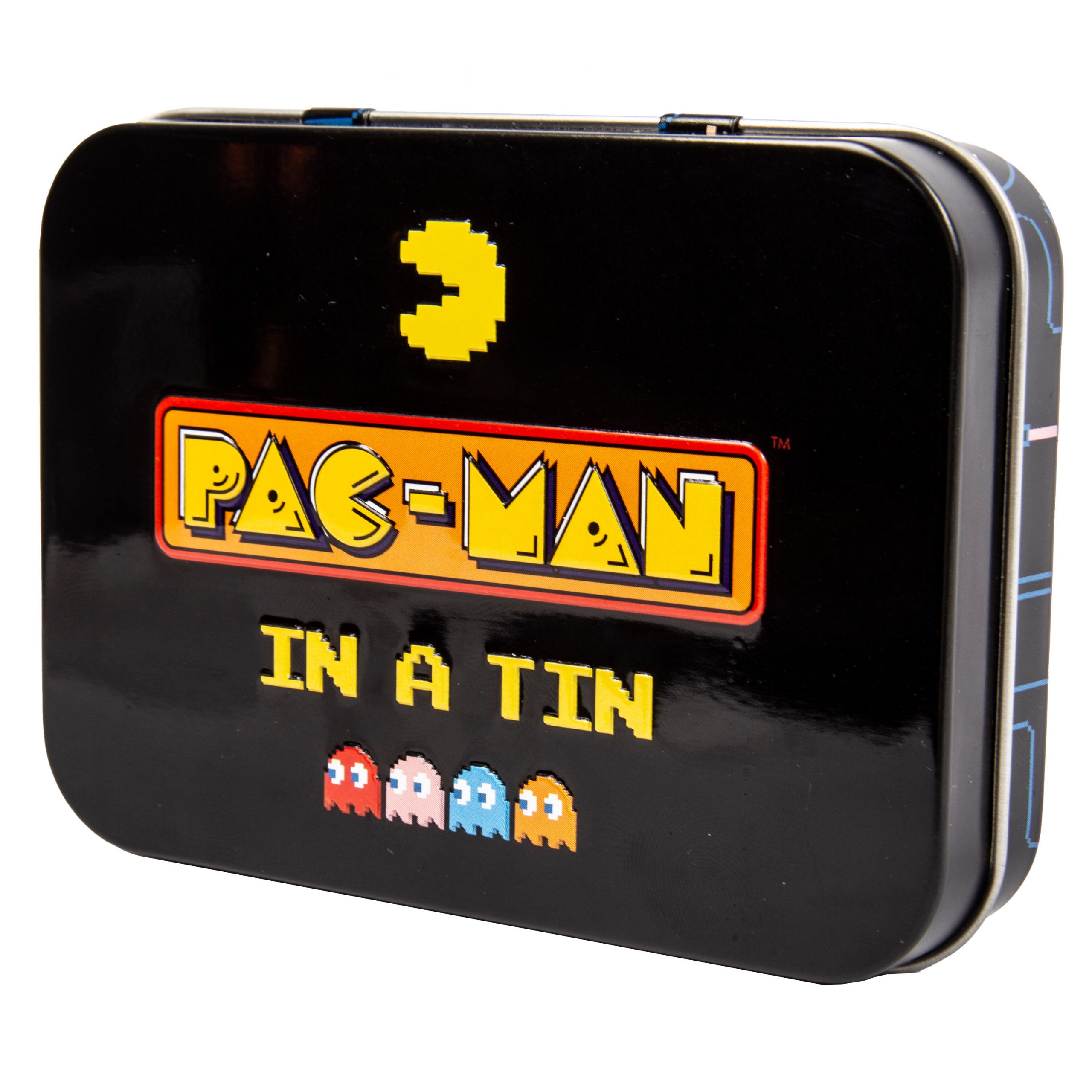 Brighton based Fizz Creations have just been crowned category winners in the UK's Gift of the Year Awards with their PAC-MAN Arcade in a Tin game, a brand-new innovation in hand-held gaming. Unlike mobile phones and portable gaming consoles, Arcade in a Tin bought actual gaming into the gift industry in a different way. Working in partnership with Bandai Namco Europe, Fizz Creations set about bringing PAC-MAN to our bestselling Arcade in a Tin product.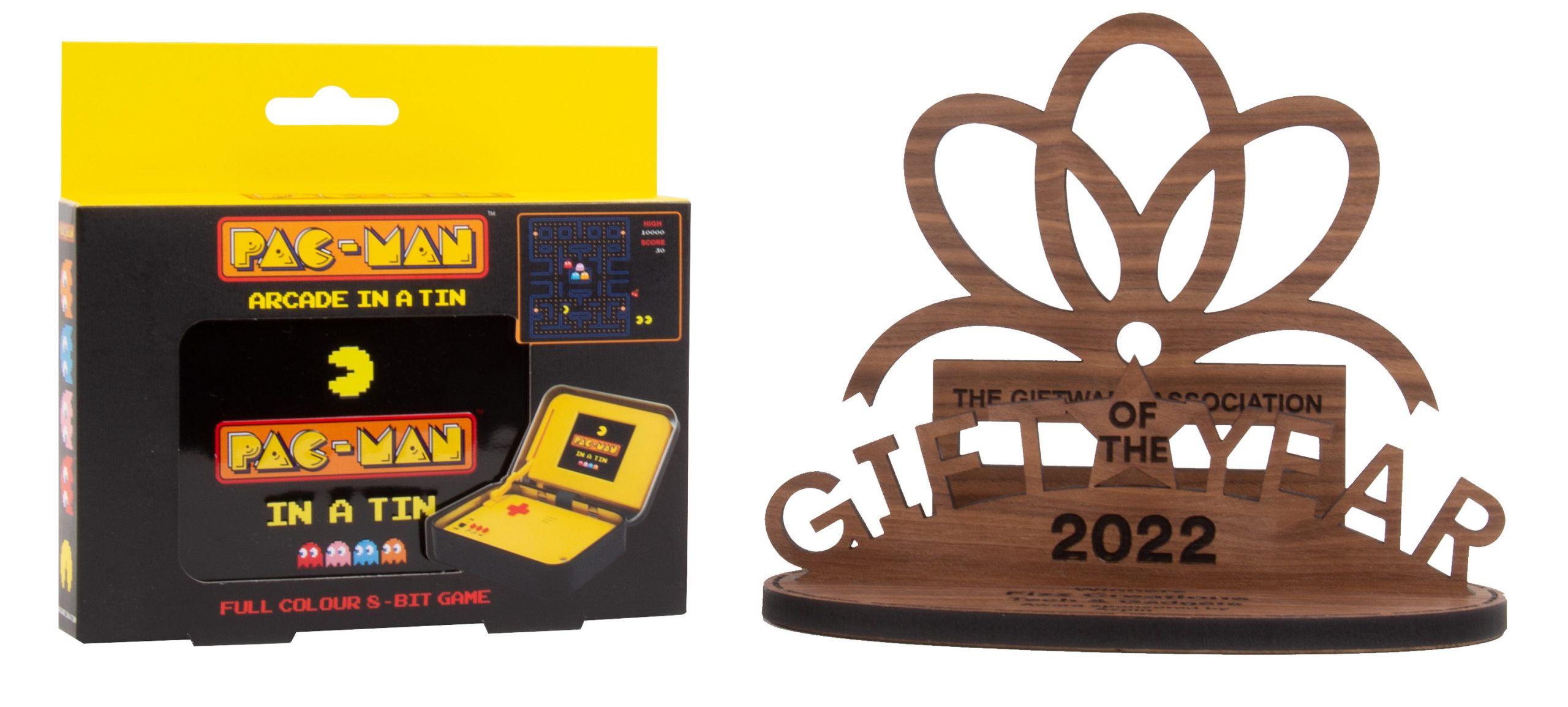 PAC-MAN has long been seen as an iconic brand that is globally recognized, with an established fan base of those who grew up with the game in the eighties its popularity remains as strong as ever, especially with a growing younger audience discovering the brand for the first time. Quite simply, PAC-MAN can unite generations. PAC-MAN Arcade in a Tin as a perfect way for fans of the original games to reminisce and share with a younger generation. PAC-MAN Arcade in a Tin brings something quite special to the market, from it's unique 8-bit gameplay and original sounds right through the use of a color screen and all housed in a retro pocket-size tin.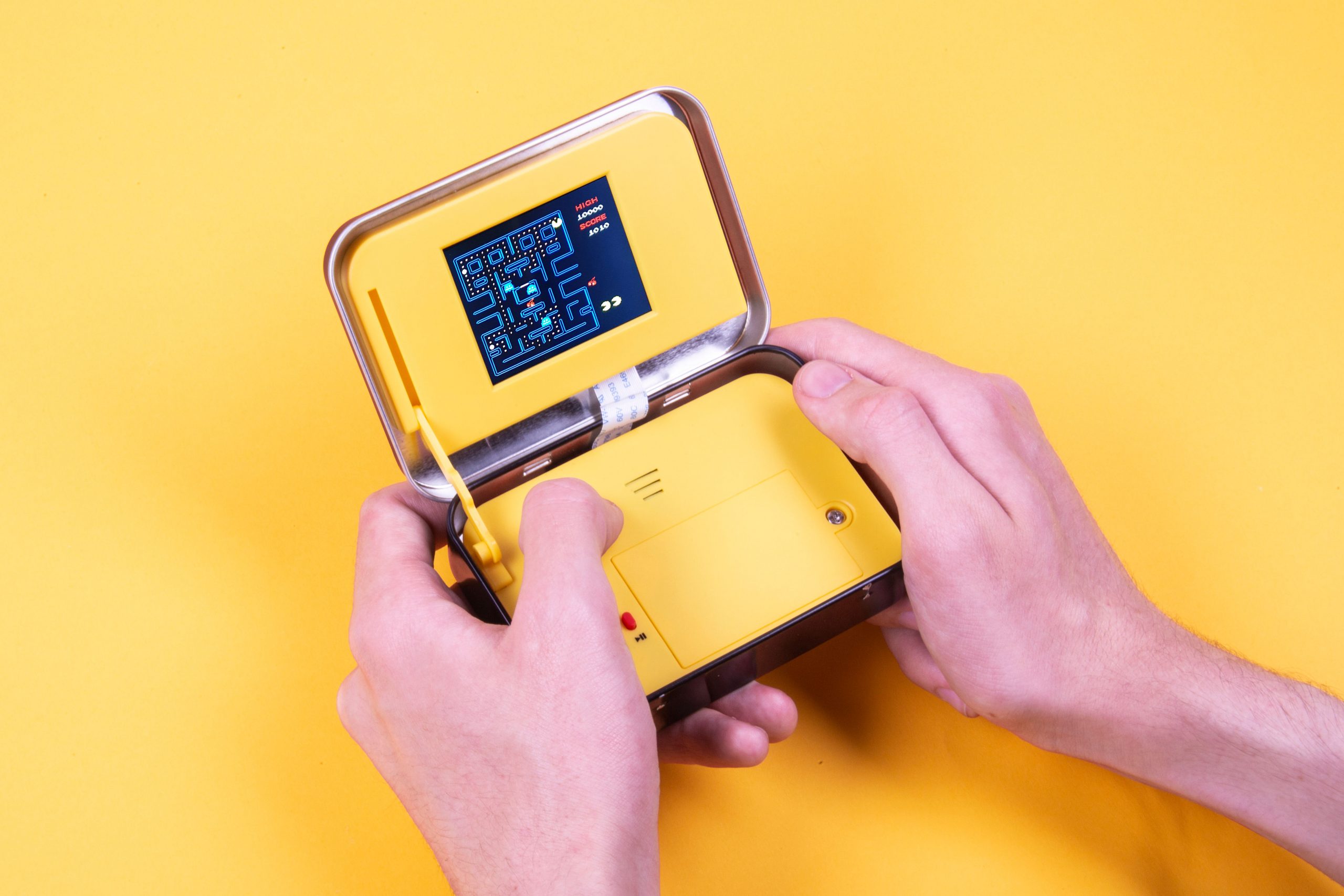 PAC-MAN Arcade in a Tin was launched in November 2021 and is available in retailers throughout the UK & Europe.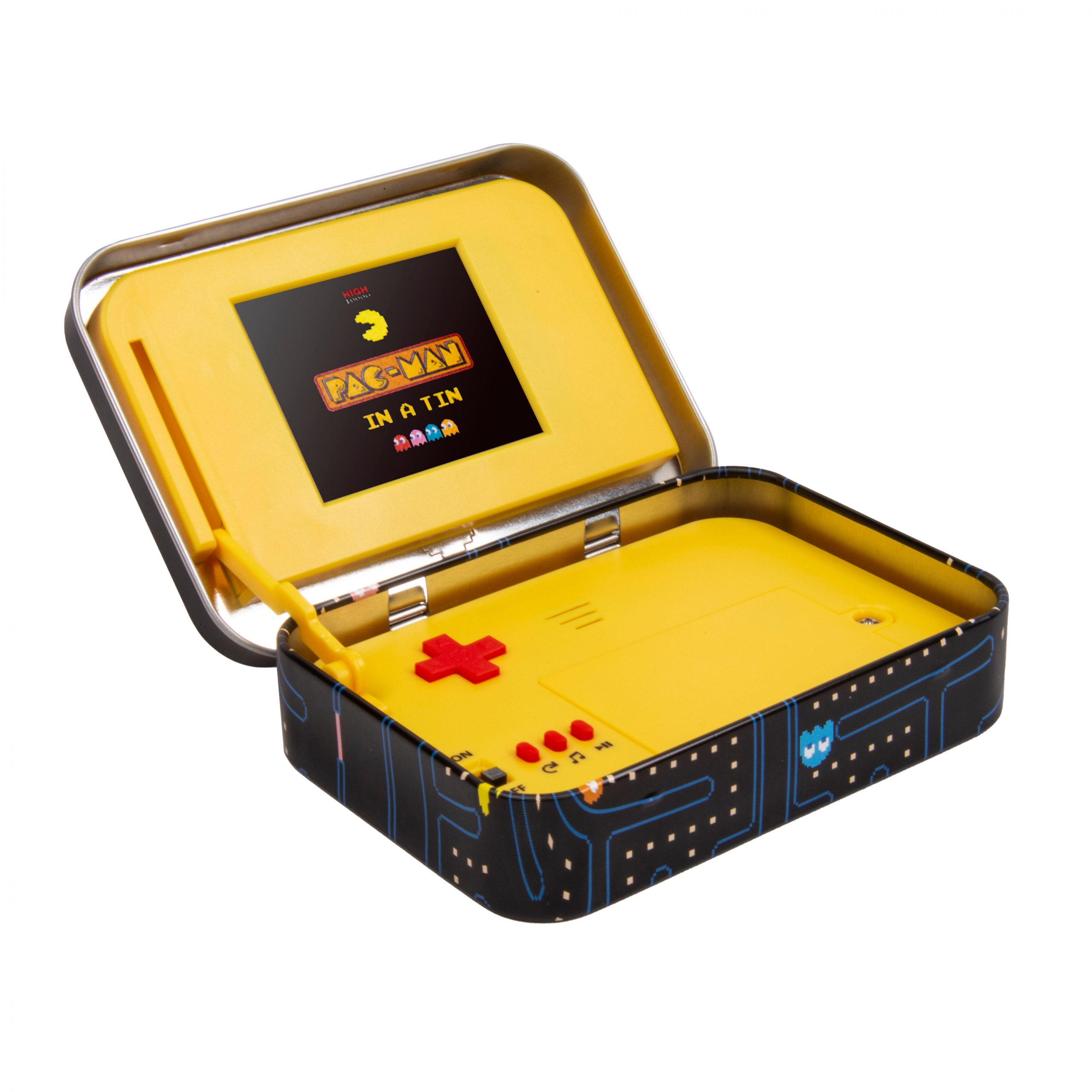 Key Features: Enjoy the iconic PAC-MAN game with this pocket-sized arcade housed in a tin.
– Original Sounds
– Official Game Play
– Full Color 8-bit Game
– 2.4" Screen
Please check here for details of the product:
https://www.yesiwantit.com/pac-man-arcade-game-in-a-tin?utm_source=bandai-namco&utm_medium=link&utm_campaign=referral&utm_id=referral