Categories:

MERCH
/

Postet on:

2020.07.24
PAC-MAN 40th Anniversary Compilation Album Pre-digital-release Vol. 3!
Before the 40th anniversary of PAC-MAN's birth compilation album will be released in the fall of 2020.
The third installment of the distribution has been released.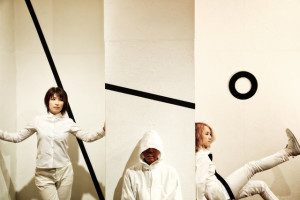 *Buffalo Daughter
Buffalo Daughter, the best alternative rock band by Sugar Yoshinaga (g, vo, tb-303), Yumiko Ohno (b, vo, electronics), and Yamamoto Moog (turntable, vo), have joined this split single.
They have been playing in a unique musical style absorbing post-rock, new wave, techno, etc. since the '90s. The band continues to perform worldwide to this day.
The new song [Dots In The Maze] inspired by the PAC-MAN sound, is it's a pop, cute and cool song that is full of Buffalo Daughter's style.
Furthermore, the song was created while playing the Pac-Man game, what a band who have full of love for Pac-Man.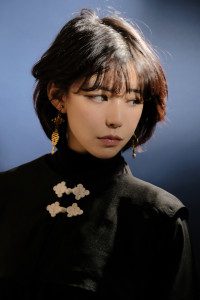 *Shizudenba Saku(DiAN)
The other group, DiAN, is a unit formed by a Japanese creator, A-bee and immi, who are not only active as artists but also as composers and arrangers, with the vocalist Shizudenba Saku, a multi-creator from Beijing, living in Tokyo who has a mysterious presence.
They have created 2 songs [TAOTIE] and [PAC-MAN Fever] this time.
The song [TAOTIE] is a hip-hop track featuring a rap by Xiao Laohu (J-Fever) and songs written in Chinese by Saku.
[PAC-MAN Fever] was released in 1982 in response to the unprecedented PAC-MAN boom in the US. It is a cover of the huge hit song by Buckner & Garcia, which was released in 1982 and reached #9 in the US.
Same as vol.1 & 2, the covers were designed by The Designers Republic™, a UK-based design studio that has developed a worldwide following and has designed jackets for many techno artists, including the logo for Warp Records in the UK and Aphex Twin, as well as for the WipeOut series of games and Grand Theft Auto.
Mastering was done by Yoshinori Sunahara, who was a member of Denki Groove from 1991 to 1999 and is now highly regarded not only as an artist but also as an engineer.
Once you hear it, you won't be able to forget it, and the magic of various artists has brought the PAC-MAN sound to this 40th anniversary. We hope you'll be able to pick up your favorite from this fall's 40th-anniversary compilation album of PAC-MAN.
[Pre-Digital-Release] PAC-MAN 40th ANNIVERSARY COLLABORATION vol. 3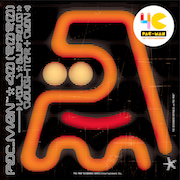 Available on July 24, 2020.
Single track: ¥255 JPY (tax included)
Album: ¥611 JPY  (tax included)
*The price may vary depending on the release site.
Included:
Buffalo Daughter [Dots In The Maze]
DiAN (Saku, A-bee, immi) feat. Xiao Laohu (J-Fever) [TAOTIE]
DiAN (Saku, A-bee, immi) [PAC-MAN Fever]
Release site link:
Music video (teaser):
DiAN ( Saku, A-bee, immi) feat. Xiao Laohu (J-Fever) [TAOTIE]

For more information, please click the link below.