Categories:

MERCH
/

Postet on:

2020.08.31
Let's dance! PAC-MAN 40th-anniversary compilation!
Happy PAC-MAN 40th-Anniversary!
The commemorative compilation album to celebrate the 40th-anniversary of Japan's world-famous character with music! Album also includes the official 40th-anniversary theme track for world-renowned techno artist KEN ISHII, a 30th-anniversary song by TOWA TEI and Schadaraparr. To go along with the album, new tracks by Buffalo Daughter, PASOCOM MUSIC CLUB, sasakure.UK, Takeshi Nakatsuka, DiAN (Seidenba Saku, A-bee, immi), and other artists from various genres, both domestic and international, have been created with PAC-MAN sound as a motif.
The bonus disc contains all 82 sounds of the original songs from the arcade versions of PAC-MAN, SUPER PAC-MAN, PAC & PAL, and PACMANIA.
The music streaming and CD jacket design will be handled by The Designers Republic™, known for their artwork for Warp Records, Aphex Twin, and other artists, and for their intense visual expressions that have gained a worldwide following since the 90s.
[Release Information]
Release Date: 2020.10.28
Title: JOIN THE PAC – PAC-MAN 40th ANNIVERSARY ALBUM –
Price: ¥3,000 + tax
Catalog No.: UMA-1137-1138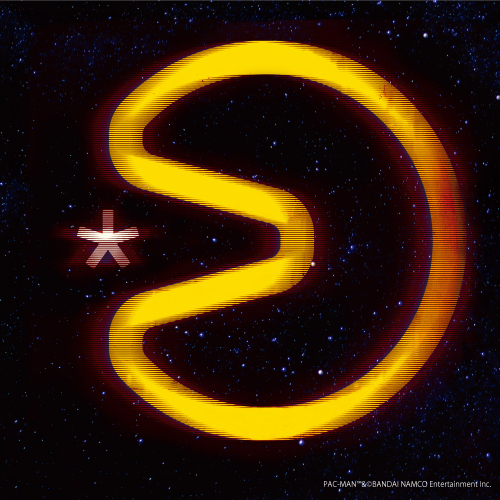 [Tracklist]
[Disc1]
・Ken Ishii / JOIN THE PAC (Original Mix – Official Theme Song for PAC-MAN 40th Anniversary)
・PASOCOM MUSIC CLUB / EAT&RUN
・sasakure.UK / PAC-MAN NEVA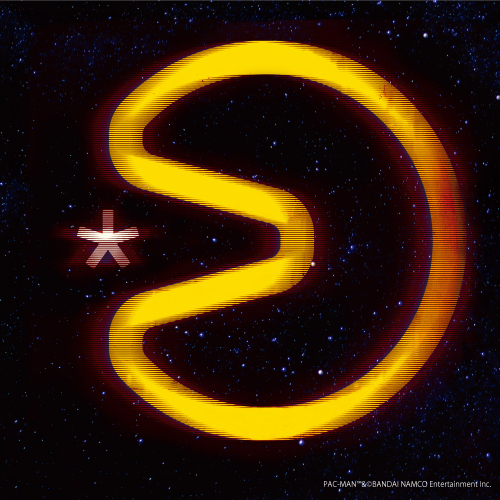 PAX!!
・Takeshi Nakatsuka / Ladies and PAC-MAN
・Buffalo Daughter / Dots In The Maze
・DiAN (Saku, A-bee, immi) / TAOTIE feat. J-Fever
・DiAN (Saku, A-bee, immi) / PAC-MAN Fever
・TOWA TEI / PAC IS BACK!
・Schadaraparr / WARP TUNNEL
・Ken Ishii / Infiltrate The PAC
・Ken Ishii / The World of PAC-MAN (Original mix – Official Theme Song for PAC-MAN CHALLENGE)
他
[Disc2]
●PAC-MAN
01. Credit Sound
02. Start Music
03. PAC-MAN: Eating The Pac-dots
04. PAC-MAN: Turning The Corner While Eating The Pac-dots
05. Extend Sound
06. Ghost: Normal Move
07. Ghost: Spurt Move #1
08. Ghost: Spurt Move #2
09. Ghost: Spurt Move #3
10. Ghost: Spurt Move #4
11. PAC-MAN: Eating The Fruit
12. Ghost: Turn to Blue
13. PAC-MAN: Eating The Ghost
14. Ghost: Return to Home
15. Fail
16. Coffee Break Music
17. Game Play
●SUPER PAC-MAN
18. Credit Sound
19. Start Music
20. Round Clear
21. Coffee Break Music
22. Bonus Stage
23. Extend Sound
24. Fail
25. Game Over
26. Name Entry: 1st Place
27. Name Entry: 2nd – 5th Place
28. Ghost: Normal Move
29. Ghost: Spurt Move #1
30. Ghost: Spurt Move #2
31. Ghost: Turn To Blue
32. PAC-MAN: Eating The Target
33. PAC-MAN: Eating The Super Power Pellet
34. PAC-MAN: Eating The Key
35. PAC-MAN: Eating The Ghost
36. PAC-MAN: Eating The Wall
37. Lucky Target: Slot Machine
38. Slot Machine: Score Acquisition Sound
39. Slot Machine: High Score Acquisition Sound
40. Additional Bonus Point
●PAC & PAL
41. Credit Sound
42. Start Music
43. Main Music
44. Rest Time Music
45. Extend Sound
46. Fail
47. Game Over
48. Name Entry: 1st Place
49. Name Entry: 2nd – 5th Place
50. PAC-MAN: Flip The Card
51. PAC-MAN: Eating The Target
52. PAC-MAN: Eating The Special Target
53. PAC-MAN: Power Loss Warning
54. Miru: Getting The Target
55. Tractor Beam Attack
56. Smoke Screen Attack
57. Sound Shower Attack
58. Ice Attack
59. PAC-MAN Attack
60. Ghost: Speed Down
61. Bonus Point
62. Rest Time: Miru Appearance
63. Rest Time: Ghost Appearance
●PACMANIA
64. Credit Sound
65. Start Button Waiting Sound
66. Game Start
67. Block Town (Japan Version)
68. Block Town (Overseas Version)
69. Coffee Break 1
70. Pacman's Park (Japan Version)
71. Pacman's Park (Overseas Version)
72. Coffee Break 2
73. Sandbox Land
74. Coffee Break 3 (Japan Version)
75. Coffee Break 3 (Overseas Version)
76. Jungly Steps
77. All Clear
78. Congratulations
79. Fail
80. Game Over
81. Name Entry (Overseas Version)
82. Speaker Check
【Digital Release】
『PAC-MAN 40th ANNIVERSARY COLLABORATION vol.1』
https://www.facebook.com/umaainc/posts/3065631696816287
『PAC-MAN 40th ANNIVERSARY COLLABORATION vol.2』
https://www.facebook.com/umaainc/posts/3157313700981419
『PAC-MAN 40th ANNIVERSARY COLLABORATION vol.3』
https://www.facebook.com/umaainc/posts/3246247458754709